SETTING THE STANDARD FOR A LIFE WELL LIVED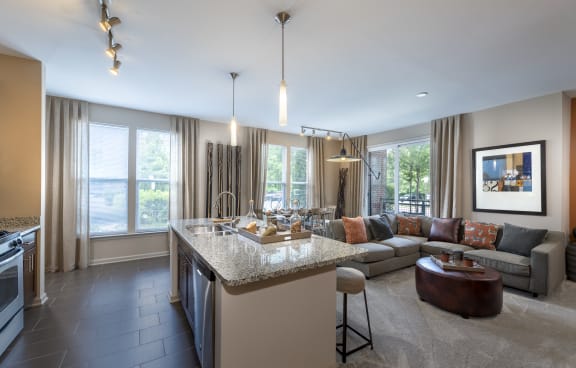 FLATS170 at Academy Yard effortlessly combines exquisitely designed, resort-style amenities and generous spaces, both indoors and outdoors, to deliver the highest standard of living in Odenton, MD. Our rich history was essential to the evolution of Anne Arundel County's economic hub. When combined with an optimistic, sustainable approach for a better future through the use of green living components, our community delivers one, two, and three-bedroom apartment homes that are second to none in providing a life well-lived.
Convenient to everything
Conveniently located less than 35-minutes, by car or MARC train, from Annapolis, Baltimore, and Washington D.C., the possibilities are endless. Compliment your most authentic self with easy access to the best shopping, dining, and entertainment in nearby Annapolis, Crofton, Columbia, and Arundel Mills. Whether you are exploring your next passion project in your own space or taking advantage of the abundance of amenities available, Flats170s centralized location near Fort Meade, NSA, Baltimore Washington International Airport, Waugh Chapel and more, puts everything you want and need within the closest proximity.
An escape in your own backyard